It's getting chilly out there but fear not, we have plenty of hot jive to warm yourself with!
Last week we had a great time at the Boogaloo Jump, Jive & Boogie weekend in Bournemouth. We had people travel in from all over the UK, the Netherlands, France, Denmark and even the USA especially to see us (and all the other great bands too, of course!).
We even had co-host, the great Earl Jackson literally jump up for our big finale of "Jump, Jive & Wail" which is always a riotous experience for everyone involved!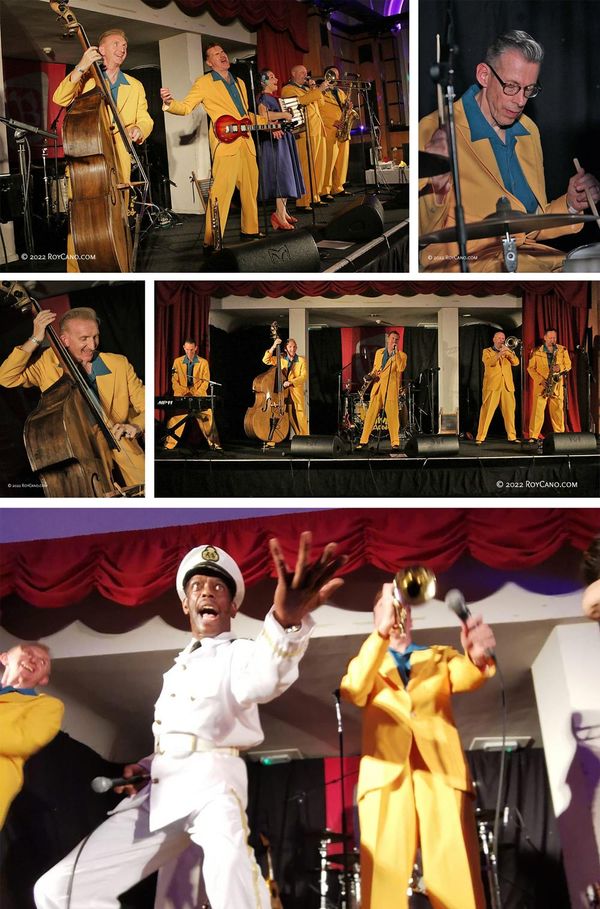 BBC Radio London
In case you missed us on BBC Radio London, here is the link to listen to the show. We're right at the beginning after the news (skip forward to about 3:30 in!). We had guest singer Noelle Vaughn with us and none other than Phil Crosby Jr (grandson of the legendary Bing Crosby happened to be in town and showed up as a surprise, what a riot!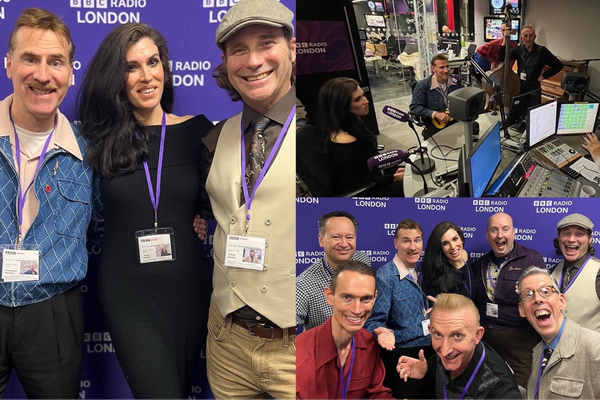 Here is the link >> bbc.co.uk/sounds/play/p0d87twr
Keep an eye on our socials for more announcements about radio appearances soon!
The "Not Quite Christmas" Update
As if we weren't delivering unto you all an incredible line-up already with Ray Gelato, Rebecca Grant, The London Belles, Noelle Vaughn, Adele Joel, Alan Power and JiveSwing.com, we found out that the incredible Swiss boogie sensation LadyVa is in town so she'll be joining us for a boogie!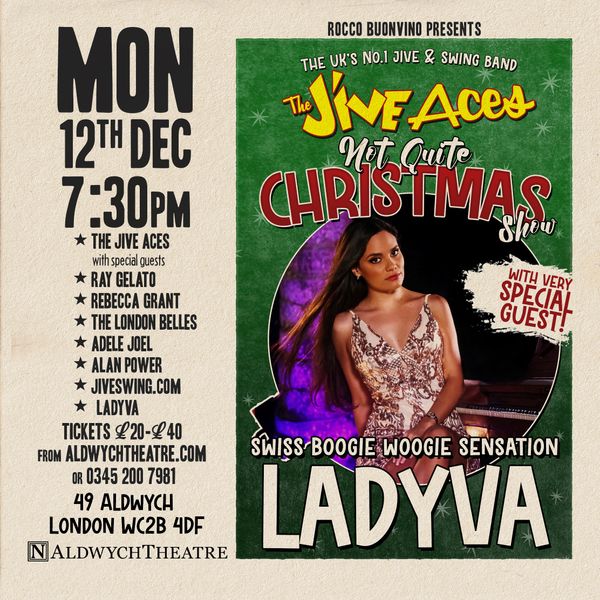 Get your tickets now from jiveaces.org/aldwych!
Charity Cheques
Over the Summer we raised some money through various events including the Summer Evening Jazz in Ingatestone and our own Summertime Swing. One of the beneficiaries of this fundraising was The Not Forgotten, the UK's longest-running veterans charity which focuses on entertainment and activities for injured veterans.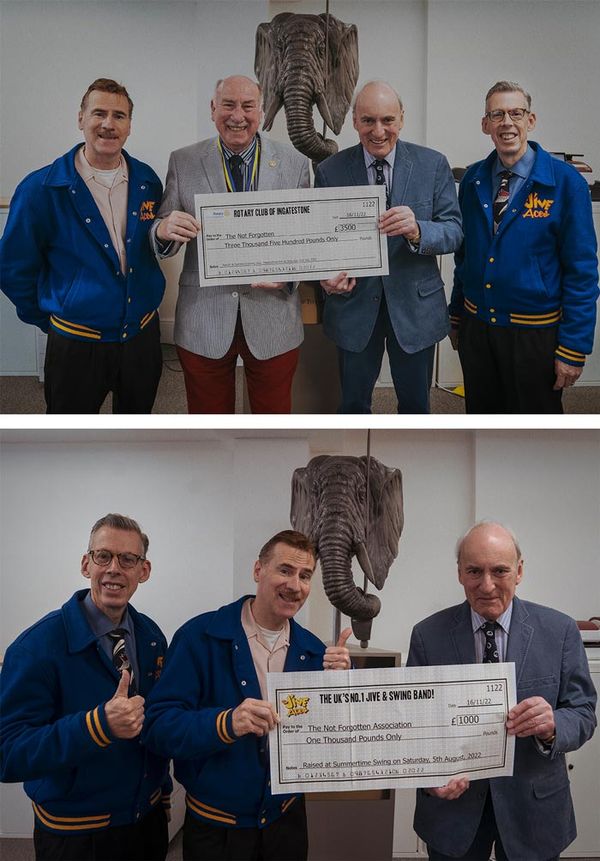 We presented two cheques totalling £4500 to the charity at their head office in London. We are proud to support this great cause and the fantastic work they are doing for our veterans!
Coming Up...
Here is what's happening over the next few weeks. Updates, ticket links, and further ahead shows on the website at jiveaces.org/tour.
Nov 20, 2:30PM    Bibi's Italianissimo, Leeds (SOLD OUT)
Nov 26, 9:30PM    Wildest Cats in Town, Pontins, Lowestoft
Dec 4, 3:00PM      Festival of Vintage, York Racecourse
Dec 9, 8:00PM      Black Cat Friday Freestyle, Great Barford Village Hall   
Dec 10, 7:30PM    Swing Dance Co. Ball, Waterlooville (SOLD OUT)  
Dec 12, 7:30PM    "Not Quite Christmas, Aldwych Theatre, London
Dec 28 - Jan 3      Half Note Jazz Club, Athens, Greece
Jan 7, 8:00PM      Compton Dundon Church Fundraiser, Meadway Hall   
Jan 8, 8:30PM      South West Lindy Hoppers, Torquay  
Jan 13, 8:00PM    NyttarsRock, Scandic Hotel, Hamar, Norway    
Jan 14, 8:00PM    NyttarsRock, Scandic Hotel, Hamar, Norway    
Jan 20, 7:30PM    Quarry Theatre, Bedford
Jan 21, 7:00PM    Hampshire Hop, Memorial Centre, New Milton (2 bands)
Jan 27, 9:15PM    Robin 2, Wolverhampton, Bilston   
Jan 28, 7:30PM    Guildhall Arts Centre, Grantham    
Jan 29, 7:00PM    Crystal Boot Awards, Norbreck Castle, Blackpool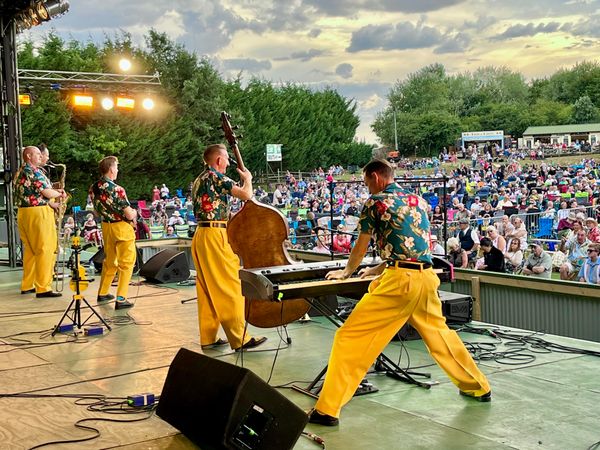 See you soon!