Greetings from Los Angeles!
USA Tour Comes To A Close
We finished our USA tour last week which was an absolute blast taking in New York, Washington DC, Richmond, Charlotte, Florida, Los Angeles, Bel Air, Orange, Ventura and Las Vegas and more! We were even invited to do a set at a Guatemalan Spring festival which was amazing!
Here are a few pics on and off stage: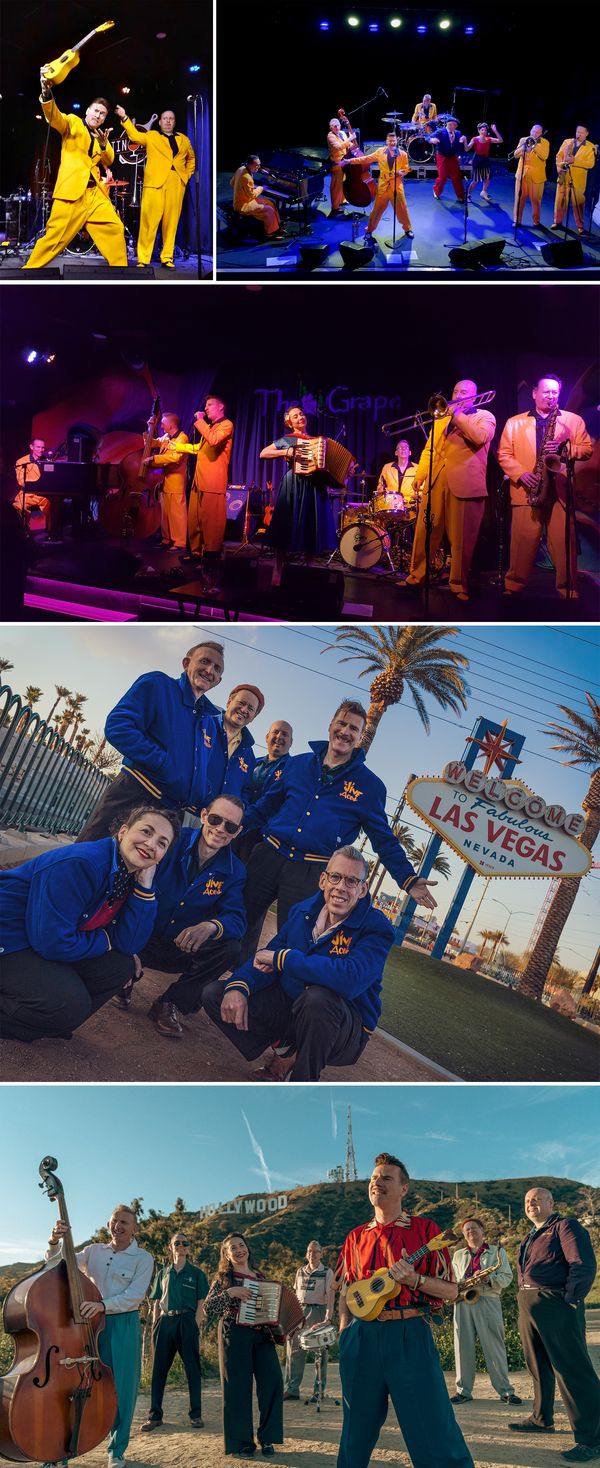 New Album
In 2019 we started recording an album to finish it the following trip. This, however, was rudely interrupted by the evil pando and we found out that the studio was free so we finally snuck in to finish it!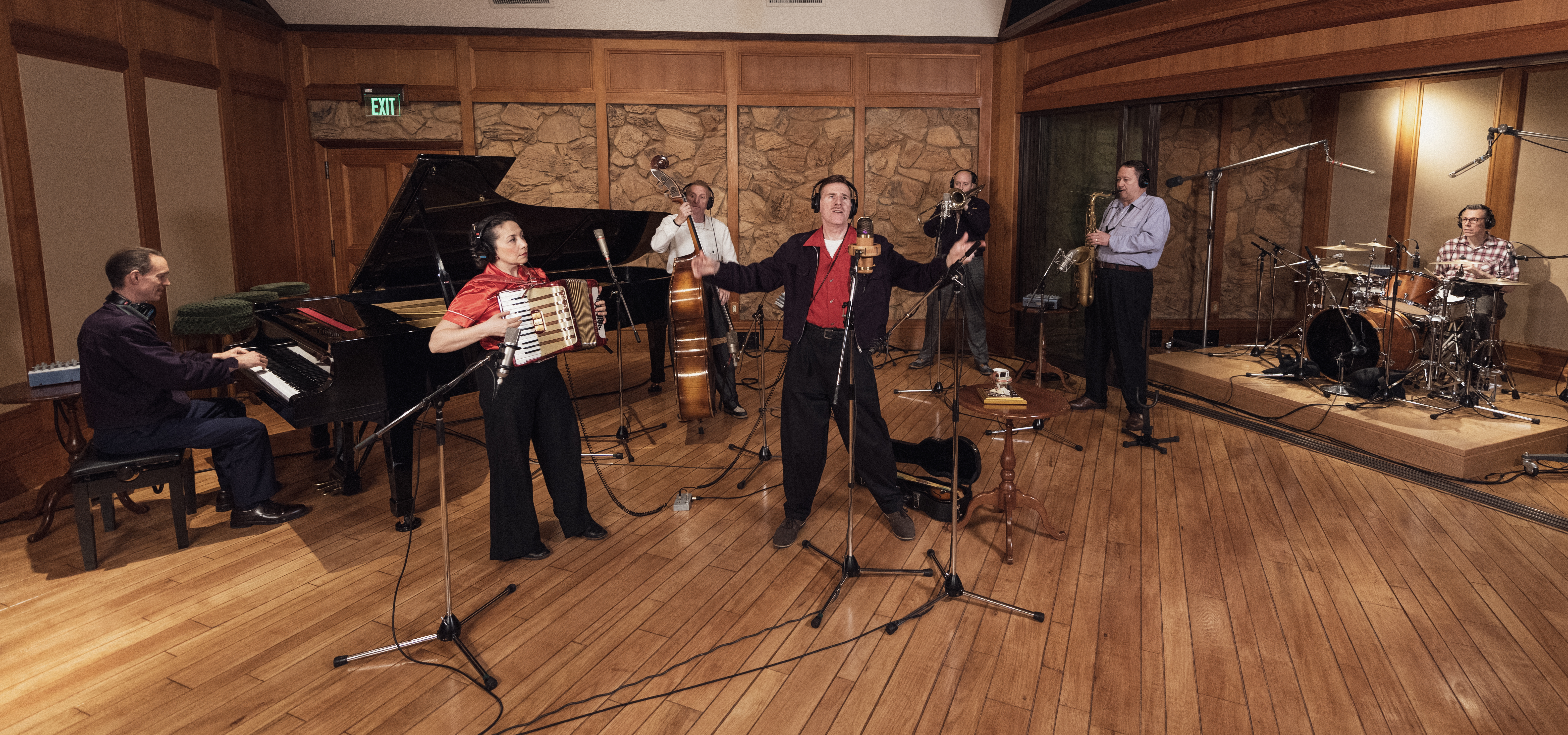 Many people ask us what album the tracks from the live show are on and that is a difficult question to answer so we have thrown down some of the best and most requested songs of recent times and they are sounding hot, hot, hot!
It hasn't got a title or release date yet but keep your peepers peeled for more news to come!
Coming Up Back Home
Upon our glorious and triumphant return to the shores of the United Kingdom, we have a bevvy of delightful live shows for your enjoyment so we hope to see you there!
April
Sat 15th, 9:30 pm - Warners Bembridge Coast, IOW (TICKETS)
Sun 16th, 7:30 pm - Queen's Theatre, Hornchurch (TICKETS)
Fri 21st, 7:30 pm - Chequer Mead Theatre, East Grinstead (TICKETS)
Sat 22nd, 7:30 pm - Maddermarket Theatre, Norwich (TICKETS)
Sun 23rd, 1:00 pm - Ronnie Scott's, London (SOLD OUT)
As usual, more details and further ahead show on our website at jiveaces.com.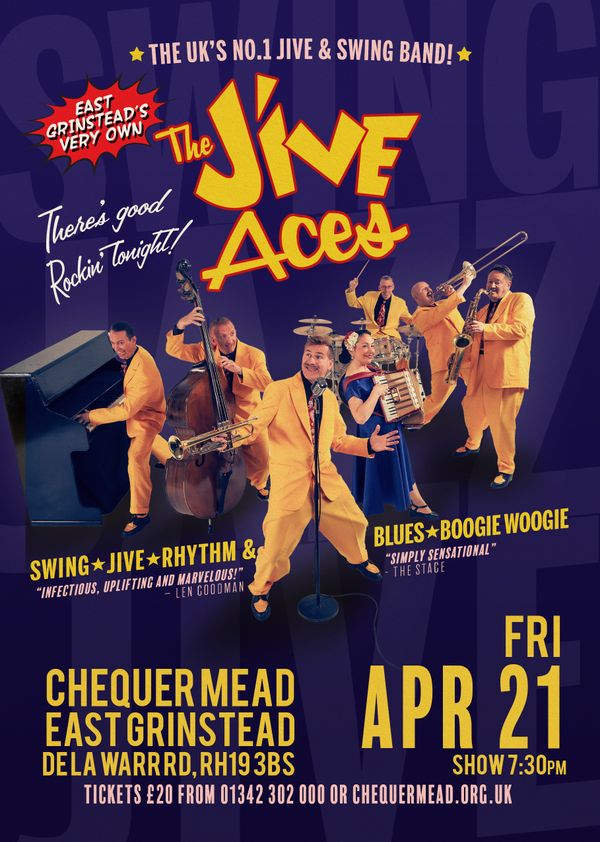 Derry Jazz Festival
It will soon be time for our favourite jazz festival, the City of Derry Jazz Festival. We have brought people from all over the world to Derry for this incredible event and one for one they have been blown away!
Check out the dates below: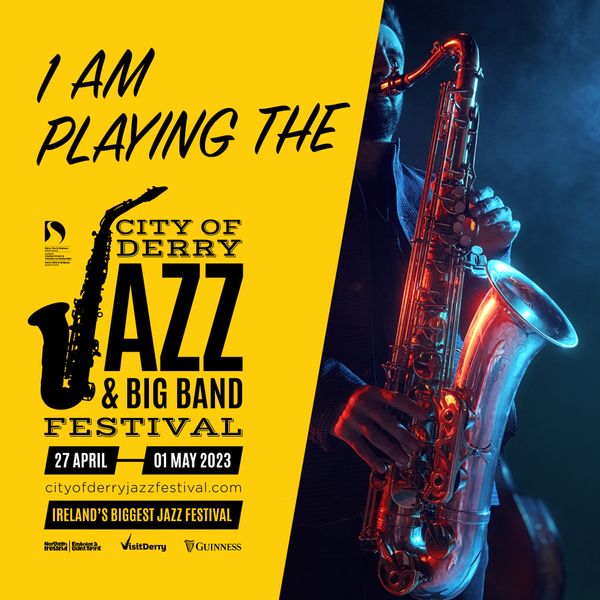 April
Fri 28th, 2:00 pm - Mayor's Tea Dance, The Guildhall
Sat 29th, 5:00 pm - City Hotel
Sat 29th, 9:30 pm - Waterfoot Hotel
Sun 30th, 2:00 pm - Foyleside Shopping Centre
May
Mon 1st, 3:00pm - Embankment Bar & Grill (Erbington Sq.)
More info on our website at jiveaces.com or the festival website at cityofderryjazzfestival.com.
Summertime Swing
Well, we just recently put the early bird tickets on sale and they have flown out! We also have sold half the gazebo spaces too. These are your opportunity to reserve a spot for your gazebo with a good view of the stage and are strictly limited to eight spaces. We cannot guarantee you will find a good spot if you don't reserve one of these!
We are still working on confirming our special guests...
You can still get early bird tickets and gazebo spaces from jiveaces.com/summertimeswing!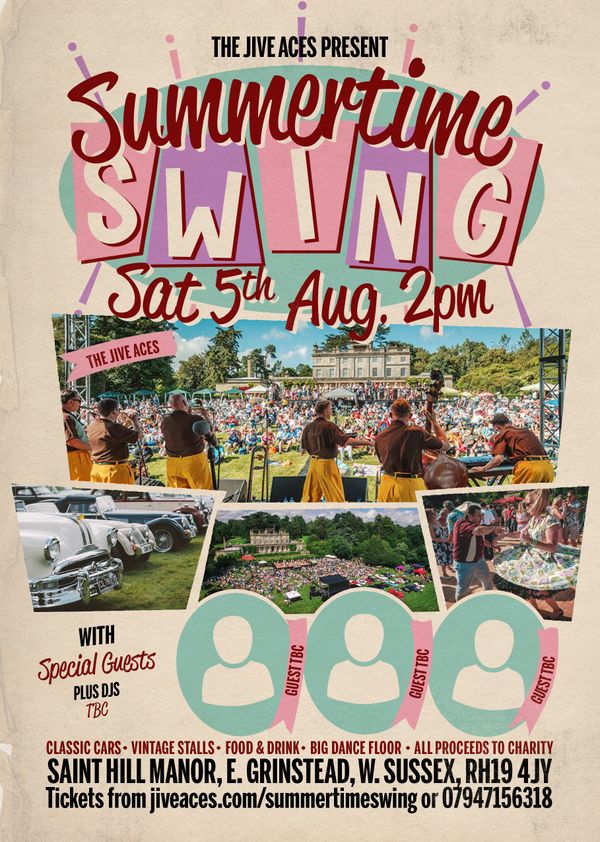 The Legitimate Peaky Blinders Festival
(New Video)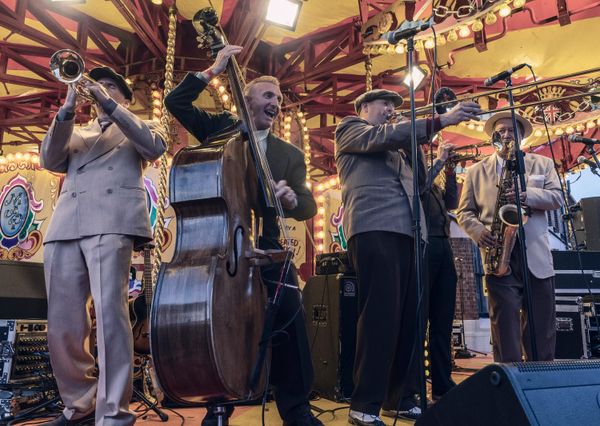 In 2019, the first and only Legitimate Peaky Blinders festival was held in Digbeth, Birmingham with creator and writer of the show Steven Knight. Actors and other celebrities were in attendance plus bands, live interactive theatre and a lot more. We were invited by organisers Continental Drifts to headline the beautiful carousel stage.
We documented the day and the video is finally ready which is a great taster of a fantastic event!
Thanks to our guests Antonio Socci and Kara Lane. The video also features a snippet of Miss Kiddy and the Cads!
Watch, like and share it... by order of The Peaky Blinders!
CLICK HERE to watch on YouTube!
Be Yourself... But How?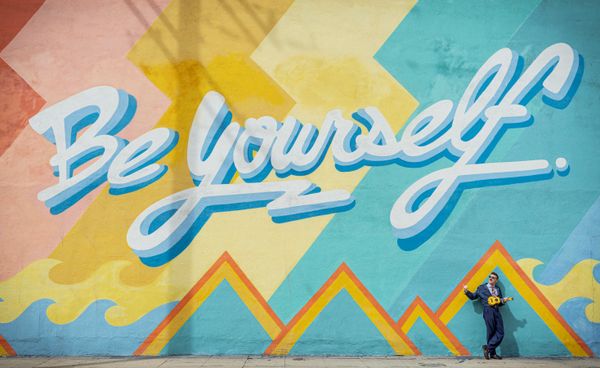 Be yourself. It's the best advice anyone can give you. But how do you do that? How do you know who you are? How do you find your purpose and passion in life? These are the questions that Ian found answers to which he shares at jiveaces.com/energy. How about you?