Facebook has been making it harder and harder to reach people through your Page and Events recently, basically because they want you to pay more.
Sometimes you get ridiculous restrictions when inviting people and even get threatened or hit with temporary banning for inviting people to your event even though Facebook has, in the very previous screen told you to invite people to your event and made a special button to do that and even despite the fact that these people have signed up to your band page presumably because they like your band and want info such as things like, when and where you are playing. I know, logic, right!?
One thing you can do to circumvent this and get the most invites possible to let people know about your gig is to "trick" Facebook into thinking you live in that town.
To do this, press the "Edit Profile" button on your profile's homepage. You'll see it on the bottom left of your big banner/header image

Then scroll down to your locations.

Then change your "Current City" in your settings to the city of your show. Sneaky, right?!?!

Then go to your event and choose the "invite friends" button.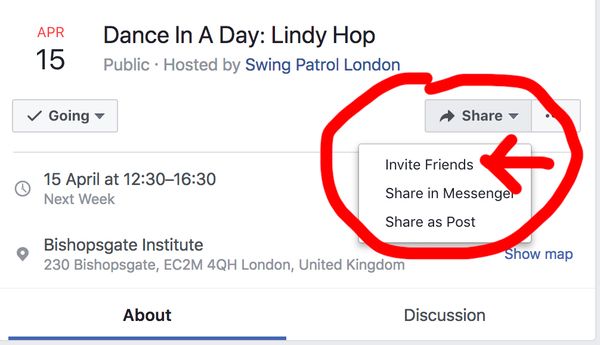 On the left of the pop-up box, it has a group where it shows you people in your "home" town. Click that and then wait a few seconds and then hit "invite all".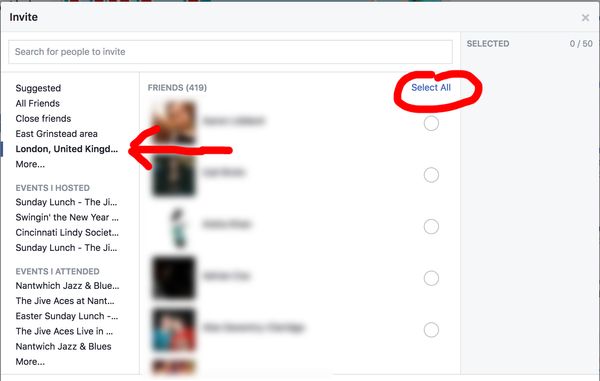 Then go through the list on the left-hand side and invite all people from any event or group that is nearby. It is best to fill your invites with the most relevant people though as Facebook seems to restrict your reach if people don't respond (e.g. don't invite friends in Timbuctoo to a gig in Brussels).
If you want to go deeper (and I recommend you utilize every invite Facebook will give you) then open up a second browser window and pull up your friend list. Then choose "current city" and you can manually search in the invite box for those friends in case any were missed (sometimes they are). This takes a bit longer though but is worth it as the auto search function above does tend to miss a few.
As you only get a limited number of invites per profile to an event, be sure to do this from all band members accounts but make sure you make them admins of the band page first. you should get 500 per person as opposed to only 50 if you are a regular punter inviting people to an event.
Hope this helps fill your gigs!
Cheers, Alex