Summertime Swing
Summertime swing is our own annual event we have organised since 2004. All the profits from tickets have gone to various charities over the years such a the RNLI, Sight Savers, The Not Forgotten Association, Sussex Air Ambulance, the Royal British Legion, the Mayor of East Grinstead's local charities and many others.

We have had special guest performers such as Keely Smith, Clare Teal, Acker Bilk, Kenny Ball, Craig Douglas, Laurie London, Wee Willy Harris, Ray Gelato, Si Cranstoun, Gunhild Carling, Cassidy Janson, Mike Sanchez and many others.
Next event - Saturday 1st august, 2020
UPDATE - Summertime Swing is now SOLD OUT and there will not be any tickets available to buy on the door.  
We are working to get next year's date confirmed and will get tickets on sale ASAP. We should be up to full capacity for 2023 as well.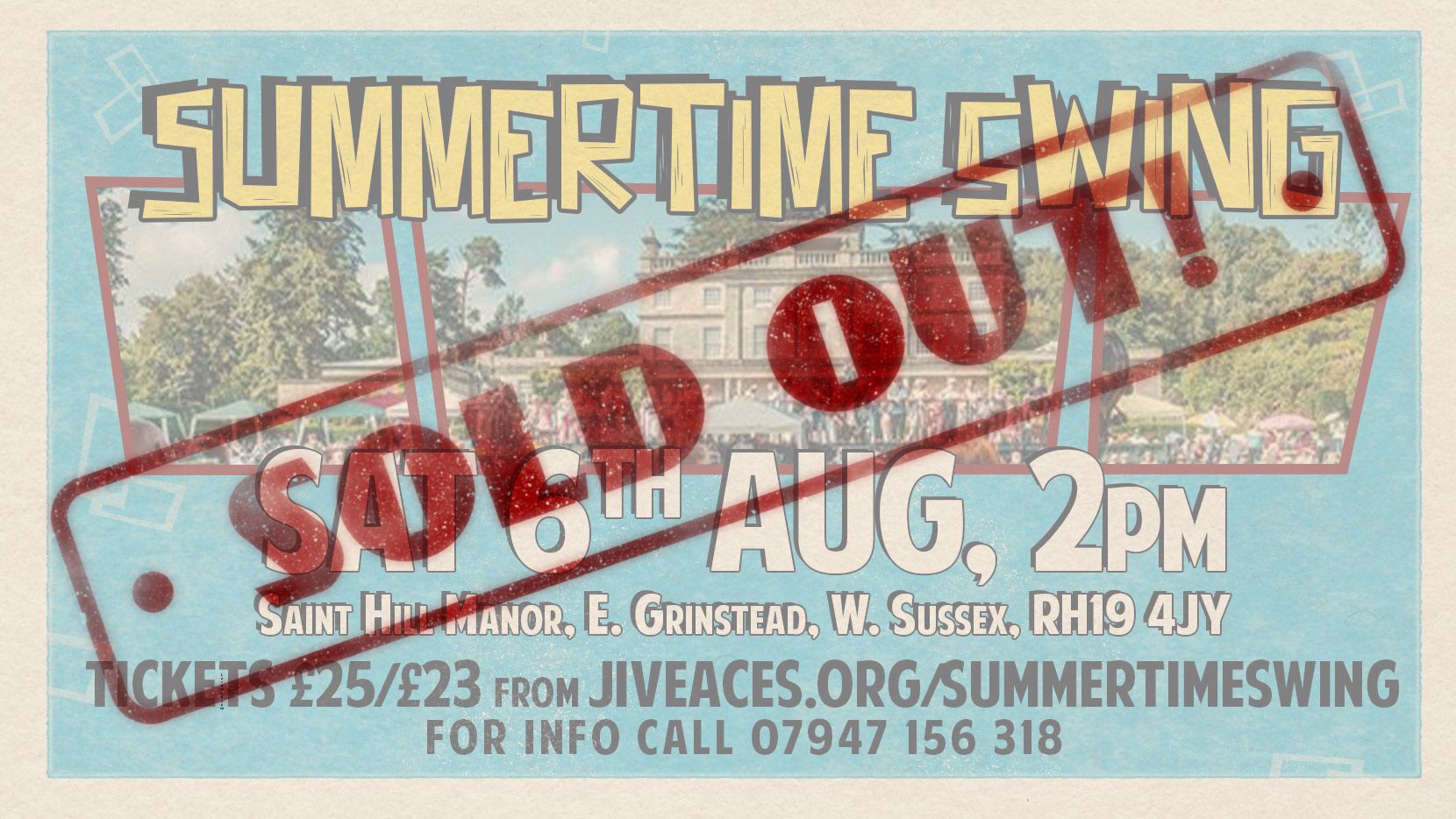 We are very excited to be bringing our very own charity event, Summertime Swing, back after two years! We have been running the event for over 15 years and have raised tens of thousands of pounds for dozens of charities over the years and had a fantastic time with you all while doing it with some incredible guest artists. 
This year on Saturday 6th August we are bringing you the same great event at the same beautiful location of Saint Hill Manor, we will also have special guest artists, food and bar, classic vehicles, and vintage stalls but we are limiting the attendance to 400 as we launch back out of enforced hiatus. 
Some of you already have tickets from 2020 and/or 2021 and these are entirely valid which means about half the available tickets are already sold! We have also extended the early bird price of only £18 until the end of May to give you a chance to get them but act quickly as they will go fast! 
We hope to see you there for a great day of music in the sun!
Contact Us re: summertime swing