N.B. I'm not in any way connected to this company and don't get anything for writing this, it's just a tool have found useful.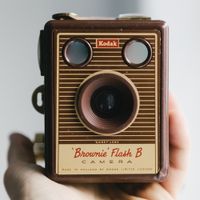 We have had an Instagram account for a few years but have only started using it in earnest for the past year or so, especially since Facebook started sucking more and more and choking our reach (yes I know they are the same company...). Although it has it's inherent restrictions I am enjoying using it more than other social media I think because it is exactly that, much more social. In comparison to Facebook now, we get an average of 80-100 likes on an IG post with only 4000 followers and are getting between 40-80 likes on a photo on Facebook with 27,000 followers. This puts the value of IG followers at 6X - 8X over FB page likes in terms of reachability.
I am completely against buying views, likes, followers etc for the purpose of making yourself look more popular than you are. Allegedly the theory is that if you look big then you will attract more real people. There may be some truth in this, however, there is one small downfall and that is that it is dishonest. In the long run, I also think it will destroy the foundation and trust that (good) social media is based upon.
I was sceptical when I first came across Boostfy. Let's face it, who hasn't had dozens of those nefarious emails promising new followers for $xx? As I saw it as an ad on Facebook I did give it the benefit of the doubt and furnished it with a click.
The way it works is that you put in your Instagram account details you then add a bunch of targetting options. Pretty simple. There is a field for hashtags, a field for locations and one more for accounts. You can use any one, two or all three of these in conjunction and you can choose one of three "modes" that just weight the likes towards one of these three things.
The system then goes through and finds posts and likes them. That's it. It just finds posts with the specified hashtags and/or followers of the input accounts and likes them. This then stimulates reciprocated attention and people check out your account and if they like it (and presuming you have targetted smartly and relevant)

You can also blacklist hashtags and accounts if there are specific ones you don't want to include.
For example, if you are a mechanic who specialises in classic cars you will want to target hashtags such as #hotrod #classiccar #classicvehicle etc. Then add accounts who's audience you want to steal... I mean target... such as events and car shows etc. You then may want to blacklist certain makes or models of car you don't service like #subaru or whatever.
You get a seven-day free trial and then it costs $200 for a lifetime plan. The tech support is pretty fast too. Using this I have grown our Instagram by over 1600 in a few months sometimes getting as many as 130 new follows a week. The average is about 70-80 though and a low week is about 40-50.
So, dues to its accurate targeting ability and the one-time fee I think it is pretty good value and seems to work. Try out the trial at boostfy.co and let me know how it goes for you.
Cheers, Alex