We're in the middle of the cleanup and getting ready to fly to the International Jazz Festival Bansko tomorrow but wanted to post a quick thanks for Summertime Swing 2018 
We had about 1900 people attending, highest ever! We are still counting the pennies but we have definitely beat last year! We'll let you know how much we have raised for The Not Forgotten Association and local charities. 
A Huge thanks to: 
MC Mike Read, our guest artists; Gina Haley, Alex Pangman, Cassidy Janson, The Duettes, The Satin Dollz, Lucky Will, Lottie B and Bianca and to DJs Eight-Beat Mac and Swing Out Simon. 
Tech and infrastructure: 
Staging by Event Hire Professionals Ltd 
PA by Novum Audio Visual Limited 
Live recording by Offslip Audio Productions 
Drone stills and video by SlingShot Productions 
Generators by Flying Hire Ltd 
Toilets by Truloo Event Hire 
Dance Floor by Dance Floor Hire Direct 
Security by Tawney Security 
A few stellar volunteers, Graham, Peter, Richard & Val, Gill, Peter, Marta & family and Brice. 
Raffle prize donators; Vivien of Holloway, Heyday!, Kala Brand UK, Thetealady and Stagewear Unlimited. 
A huge thanks to all the classic car owners And of course all the staff at Saint Hill Manor for hosting the event in this beautiful venue!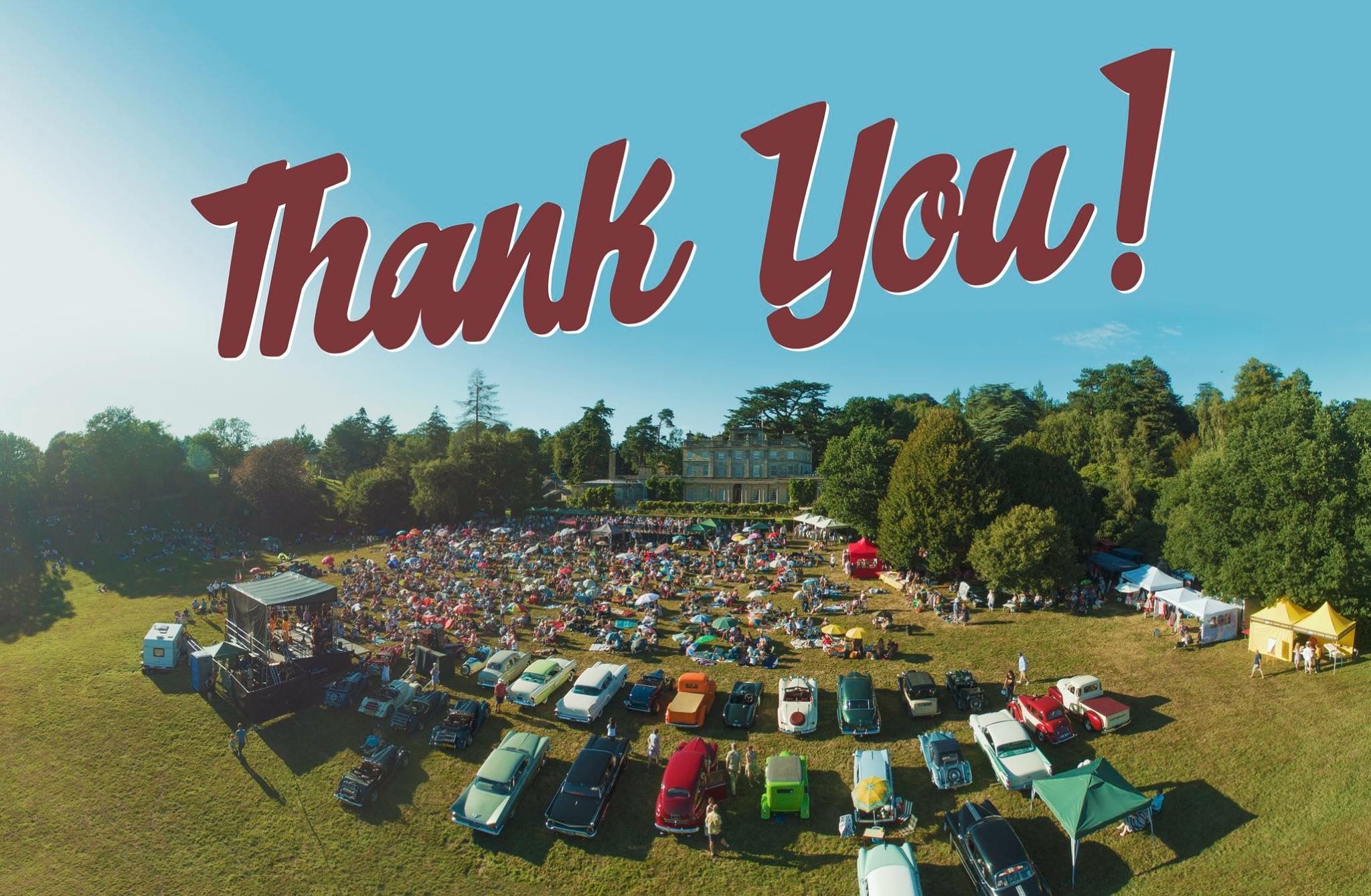 And here is Big John with his personal minders!