Greetings and welcome to 2023!
We hope your new year has gotten off to a swinging start. Ours certainly has!
Recently...
Since our first break out of Covid jail in March, we had a packed rest of the year. Here are a few highlights: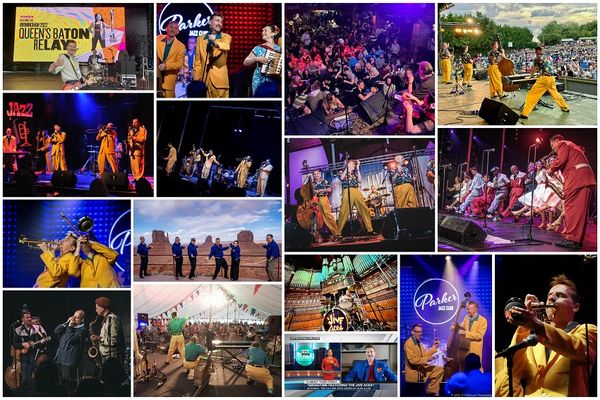 We also just spent a week over New Year's in Athens at the Half Note Jazz Club with every night of our seven-show run sold out.
Here are a few photos we took up the Philopappos Hill overlooking the Acropolis.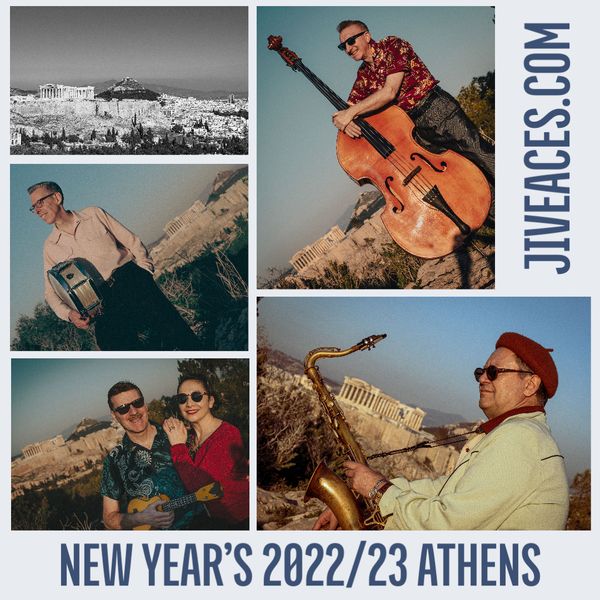 We have also been down in the West Country last weekend in Compton Dundon and Torquay. Always lovely to head West into the heart of England.
On TV (Well, our music was)
We just found out that a brand new cop show on Fox in the USA called "Alert: Missing Persons Unit" starring Scott Caan (from the Hawaii 5-0 reboot and Oceans 11, 12 & 13 and also James Caan's son!) have used our version of "Bring Me Sunshine" in the opening scene of episode 2 which aired last night.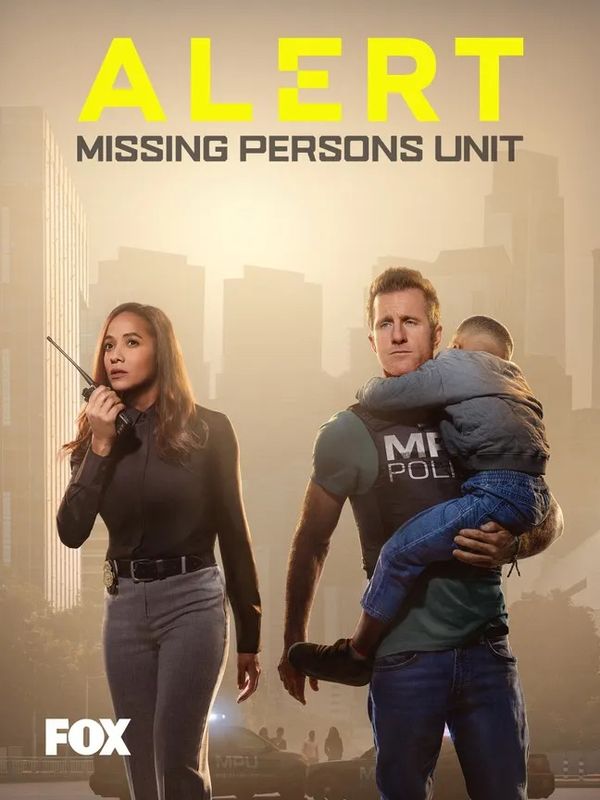 Coming Up
We are off to Norway this weekend for the Nyttarsrock dance weekend but after that, we have a ton of shows in Jan and Feb before we head off to the USA in March.
Here are the UK dates:
Jan 20, 7:30PM    Quarry Theatre, Bedford - TICKETS
Jan 21, 7:00PM    The Hampshire Hop, New Milton - TICKETS
Jan 27, 9:15PM    The Robin, Wolverhampton - TICKETS
Jan 28, 7:30PM    Guildhall Arts, Grantham - TICKETS
Jan 29, 7:00PM    Crystal Boots, Norbreck Castle, Blackpool - TICKETS
Feb 3, 6:00PM      Peggy's Skylight, Nottingham - TICKETS
Feb 3, 6:00PM      Peggy's Skylight, Nottingham - TICKETS
Feb 4, 7:30PM      The Witham, Barnard Castle - TICKETS
Feb 5, 7:30PM      The Roots of Elvis, Fire Station, Sunderland - TICKETS
Feb 9, 7:00PM      Barnoldswick Music & Arts, Barnoldswick - TICKETS
Feb 10, 7:30PM    Eastwood Park Theatre, Giffnock - TICKETS
Feb 11, 7:30PM    The Voodoo Rooms, Edinburgh - TICKETS
Feb 12, 7:30PM    Queens Hall Arts, Hexham - TICKETS
Feb 17, 8:00PM    The Stables, Milton Keynes - TICKETS
Feb 18, 7:30PM    Caterham School Fundraiser
Feb 19, 1:00PM    Ronnie Scott's, London (SOLD OUT)
Feb 22, 7:30PM    Upstairs At The Gatehouse, London - TICKETS
Feb 23, 7:30PM    The Spotlight, Hoddesdon - TICKETS
Then the last show we have is the return of the Big Jive All-Dayer
Feb 25, 1:00PM    The Big Jive All-Dayer, Worthing Assembly Hall - TICKETS
For more info and further ahead dates (including the USA shows), go to the gig guide at jiveaces.com/tour.
Video Shorts
We have been putting out quite a few video shorts for fun in some exotic (and not-so-exotic) locations. If you want to see what we've been up to in between shows and need a fix of rockin' music in bite-sized chunks, head to your preferred social media platform:
YouTube • Instagram • Facebook • TikTok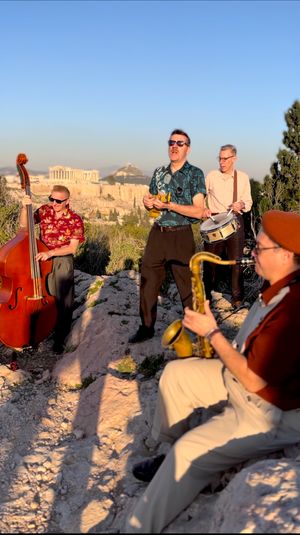 See you all soon! If you know anyone that could use a boost in smiles, please send them along to a live show or share a video with them and please also let us know if you want us to play in an area near you if we aren't already!
Cheers, The Jive Aces