The Edinburgh Fringe was an absolute riot. Noelle Vaughn headed there a week before us to network, schmooze and promote the show and she did an incredible job making friends and getting the word out. We then arrived for 15 shows in a row.
The thing about the Fringe is, with 3000 competing shows in hundreds of venues, you can't expect people to just show up, you have to pound the streets flyering and busking and creating a noise so it was quite an exhausting fortnight!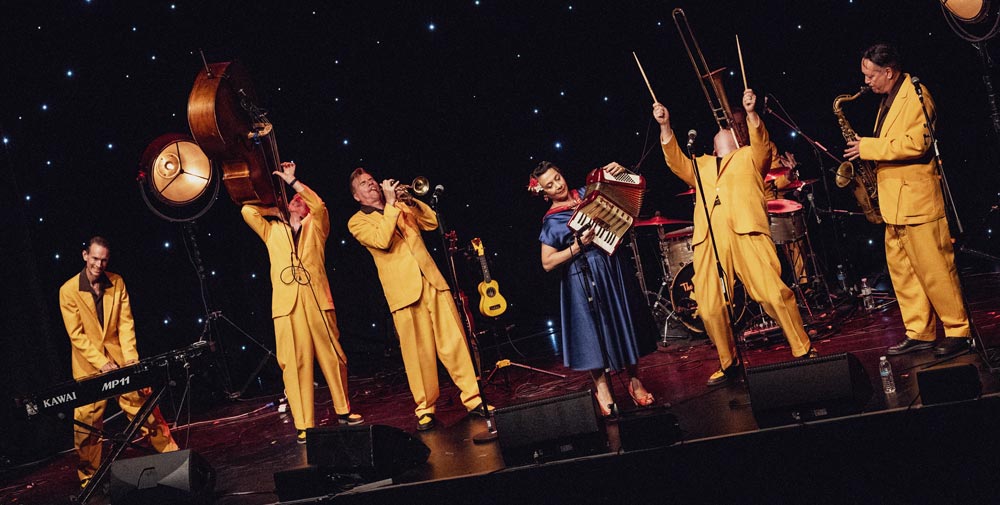 We even had a surprise celebrity guest in one night, Eddie/Susie Izzard came to see the show!
Check out some great photos by Byron Turner in the Facebook post HERE.
We gave out 16500 flyers, put up 700+ posters, did dozens of busking spots and walked many miles around Edinburgh, phew!
We even got a 5-star review from Mumble reviews which you can read HERE!