The Big Jive all-Dayer Early Bird Tickets On Sale tomorrow (Fri 13 Oct) at 10am! Don't delay as the early bird price will only las a few weeks before going up to the regular advanced price! Go to http://www.jiveaces.com/bigjive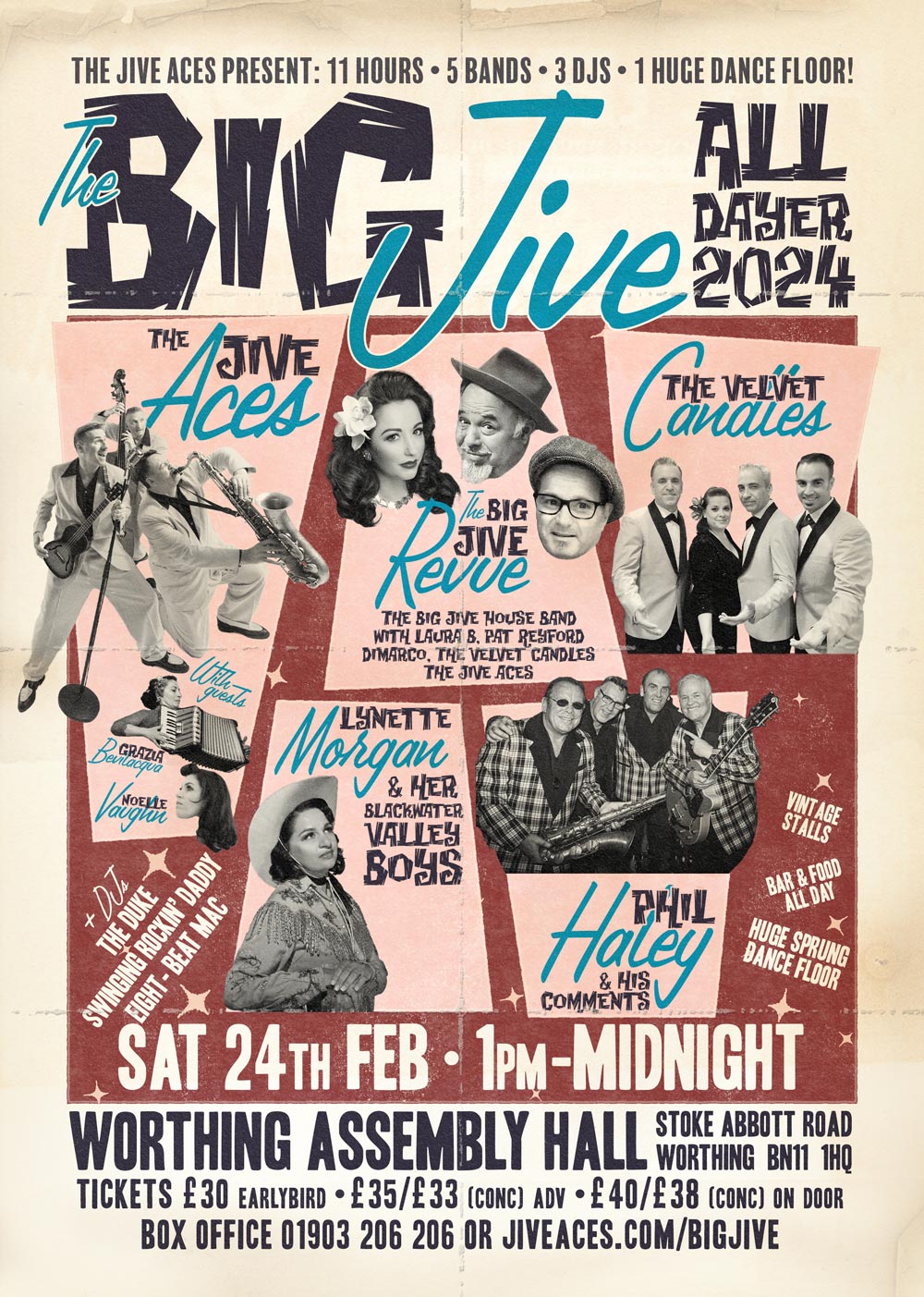 The Big Jive All-Dayer is back with its strongest lineup ever for a full day (and night) of hot swing, rockin' rhythm & blues and rock 'n' roll with a hint of western hillbilly thrown in for good measure!
• The Jive Aces with guests sultry songstress Noelle Vaughn and Italian queen of accordion Grazia Bevilacqua.
• The Big Jive All-Star Revue featuring The Big Jive House Band made up of the cream of the U.K.s top jive, swing and rhythm & blues musicians with guests, the queen of British rhythm & blues Laura B, one-man jive machine Pat Reyford and all the way from The Netherland's veteran jiver Dimarco Jumps!
• The Velvet Candles, all the way from Barcelona, one of Europe's top doo top and rock 'n' roll close harmony groups.
• Lynette Morgan and her Blackwater Valley Boys putting the "western" into the swing with some old-school country and hillbilly vibes.
• Phil Haley and his Comments making the place shake, rattle and roll with his uncanny resemblance to the great Bill Haley!
Spinning the wax between the live music are top DJs The Duke, Swinging Rockin' Daddy and Eight-Beat Mac plus vintage stalls and bar open all day!